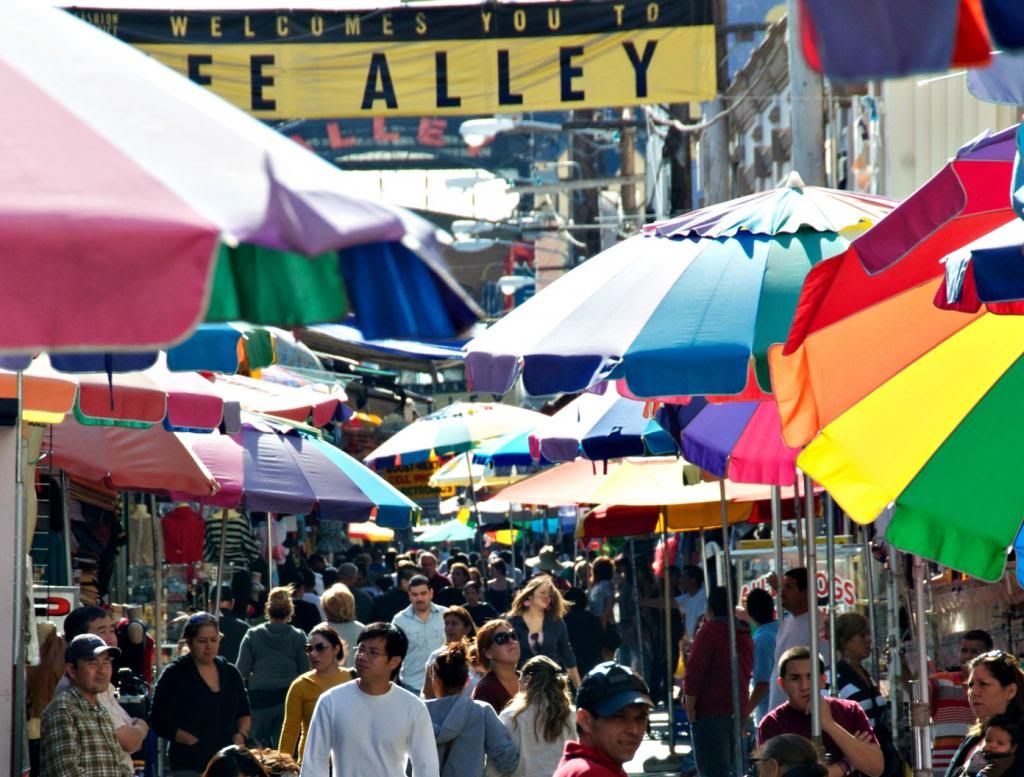 We get a lot of questions from first-time visitors regarding where to park, how much it costs to park, how far away are the parking lots from the actual alley, etc. If you are planning to visit Santee Alley and have parking concerns, read on! This post is for you!
There's two options for parking in the Fashion District: Street Meters or Private Lot Parking
Street parking near the alley can be difficult to find, especially on weekends when it is the most crowded here. However street parking can be good and is usually more affordable if you only have a quick errand to run. If you plan to shop for a good part of the day (as most people who visit the alley end up doing!) we recommend you park in a lot. Why?
You don't have to worry about your meter running out and racing back to add more time. Or worst, forgetting about adding time to the meter and getting a parking ticket.
Some meters have restrictions regarding how long you can be parked at any give space. If you do opt for street parking, always read ALL the signs!
Depending on the time of day and location, private lots can actually be more affordable than street parking, and they are definitely more affordable for all-day shopping trips.
There were recent changes made to the meter rates and hours for Fashion District parking meters. You can read about those updates
here
.
Pricing for parking will vary depending on location, day of the week, and time of day. Private lot parking rates are usually lower in the evenings. In our experience, we've also found that parking rates tend to be lower on weekdays as opposed to weekends. The parking lot's proximity to the alley will also affect pricing. You can find a list of the nearby private parking lots
here
, and a general list of parking lots in the Fashion District
here
.
Most importantly, bring cash! Most of the parking lots will be cash only!