When we first realized we had walked into a shoe store called Cherry-4U we weren't sure what to expect. However, we soon discovered the name has little (if anything) to do with the products and styles offered at the store. What we did find, was a wide selection of women's shoes, a friendly staff ready to help, and unique styles in every color under the sun. Whether you like classic pumps or are looking for that statement shoe to make your outfit, Cherry-4U has it all.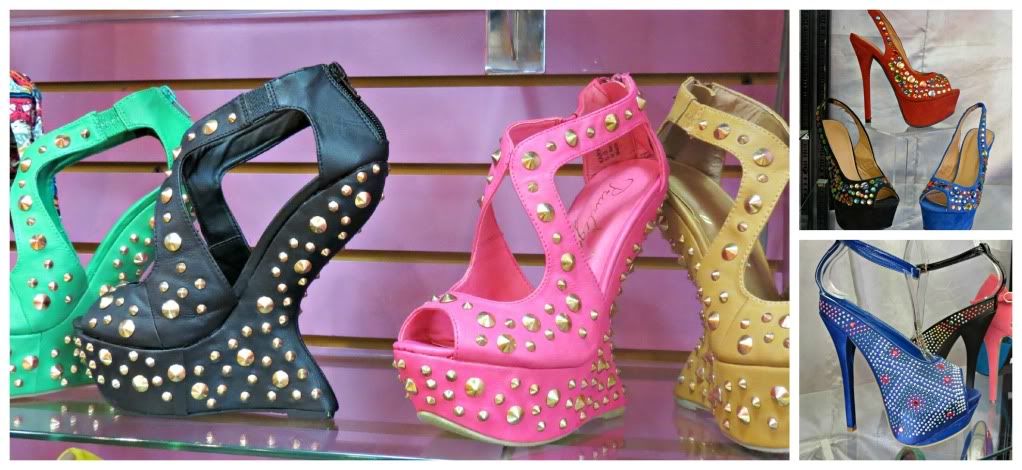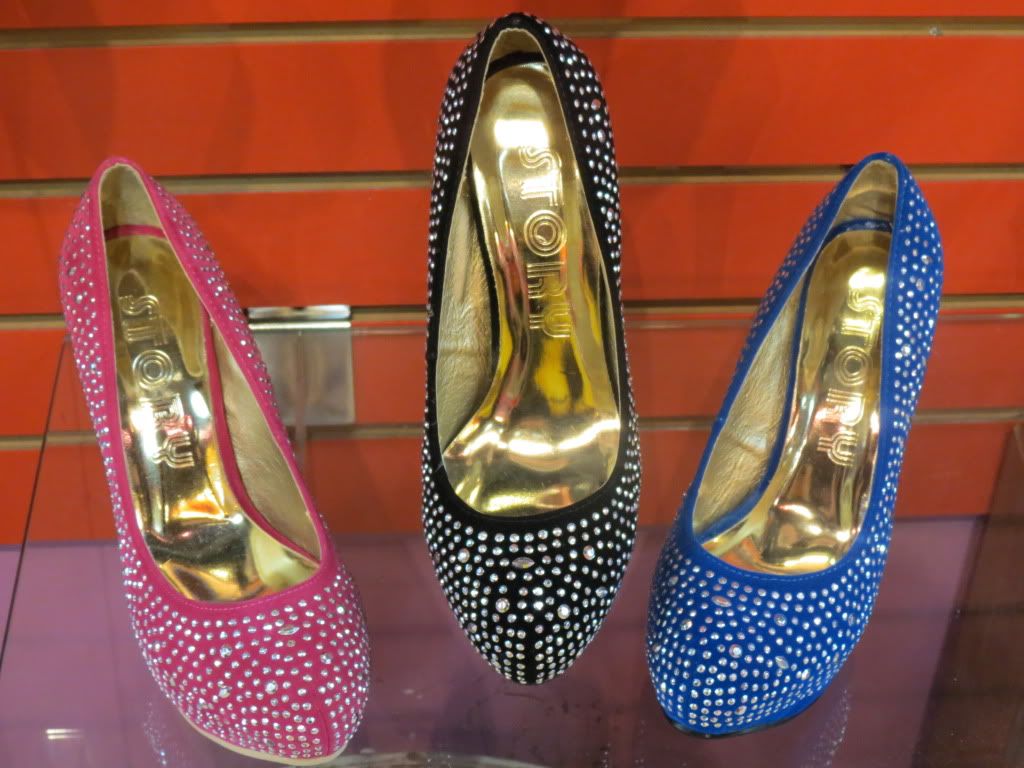 Cherry-4U had an astonishingly wide selection of these heel-less wedges. We've seen increasingly more and more stores in the alley carrying this style of shoe. As the trend continues to grow, we can't help but wonder how hard or easy, it is to walk in these... What do you guys think? Is this trend here to stay?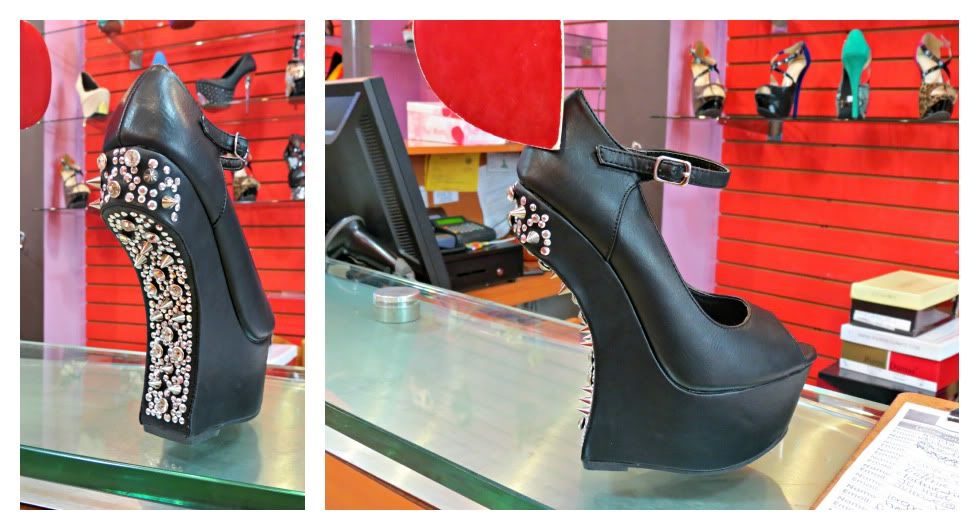 Need help getting your size? Looks for the guys and gals in the red polos for assistance. Or contact Cherry-4U at 213-747-0199 or 818-943-1256.
Cherry-4U
1049 Maple Ave.
in the Santee Alley