We often get asked where you can find a good deal on suits in the alley. Many alley vendors will offer package deals and discounts to customers purchasing more than one suit, or to those looking to complete their entire outfit. Go Suit recently opened a new location at 1150 S. Santee St., Unit F. They specialize in men's fine clothing and carry everything from suits, suit separates, boy's suits, ties, shirts, shoes and accessories. The family owned business has been operating in the Fashion District for 15 years, with various locations throughout the district. They manufacture all of their own suits and offer various styles, including slim fit. For those who have harder time finding the right fit, on-site tailoring is also available.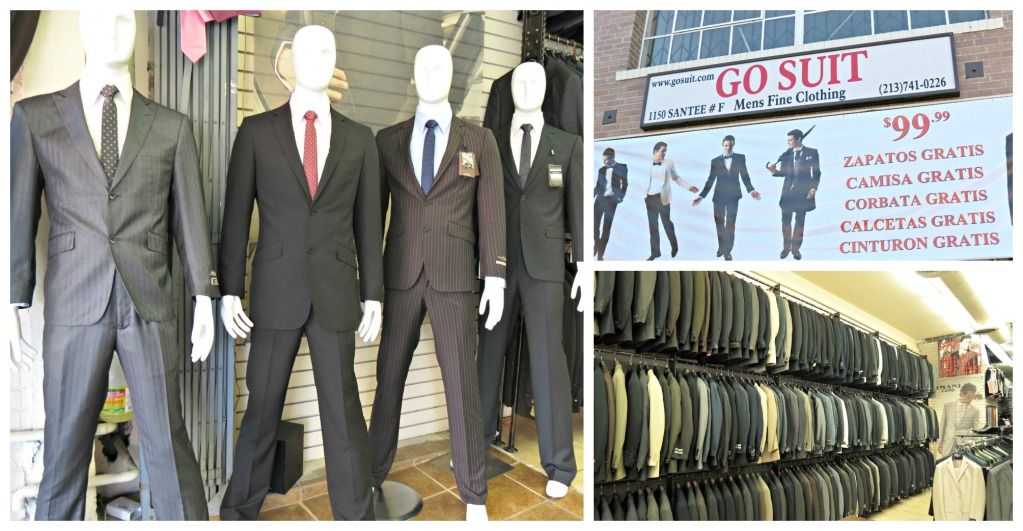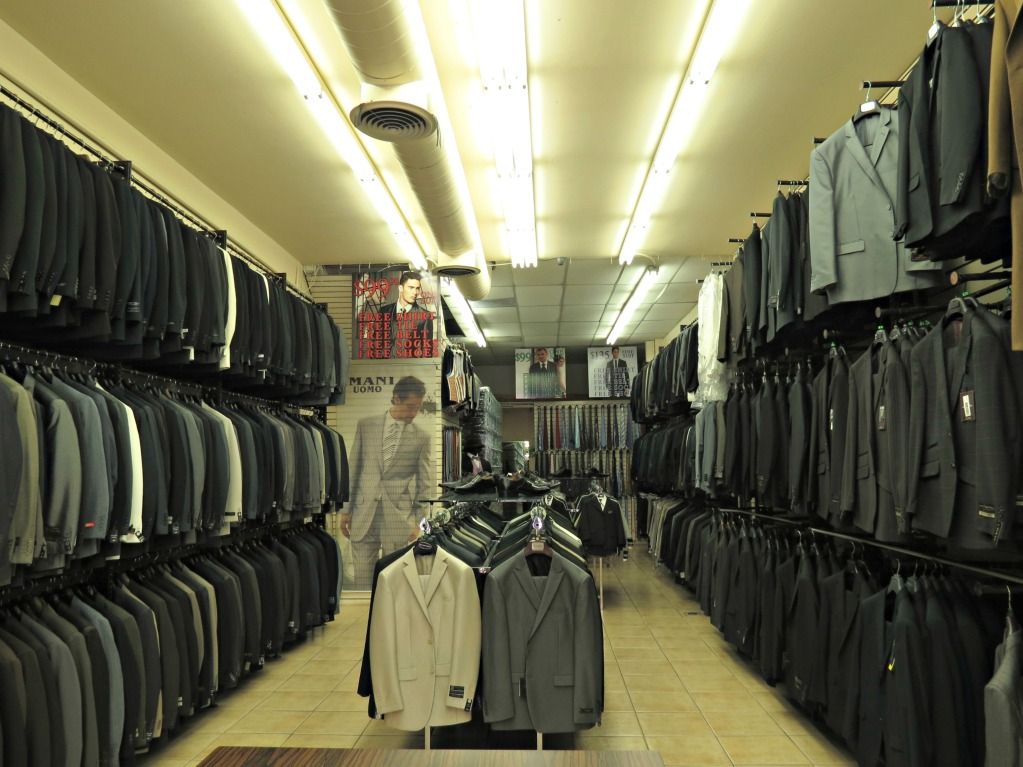 Go suit offers package deals ranging from $99.99 to $179.99 that include a suit, shirt, tie, belt, shoes, and socks. They offer free shoes with any suit purchase and Buy 1, Get 1 Free offers on select suits. For other deals and specials check out their
Facebook
or follow them on
Twitter
.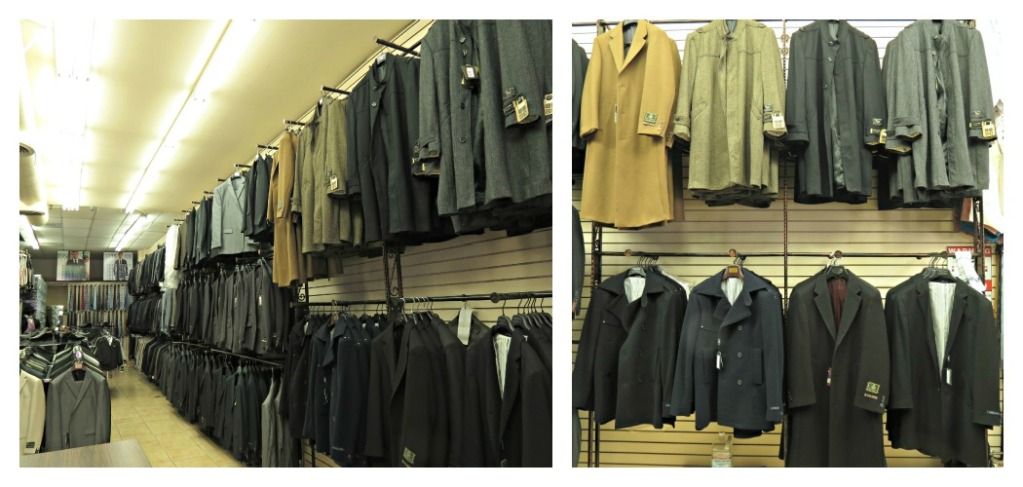 Go Suit also carries men's coats year round.
For wholesale or retail inquiries please contact the store directly. Visit Go Suit online at
GoSuit.com
or stop by one of their Fashion District locations:
Neda Men's Wear #1
1208 S. Santee St.
213-747-2346
Neda men's Wear #2
302 E. 12th St.
213-747-2343
Rock Star
1127 Maple Ave.
213-749-1621
Rock Star
1106 S. Santee St.
213-749-0881
Go Suit
1150 S. Santee St., Unit F
213-741-0226