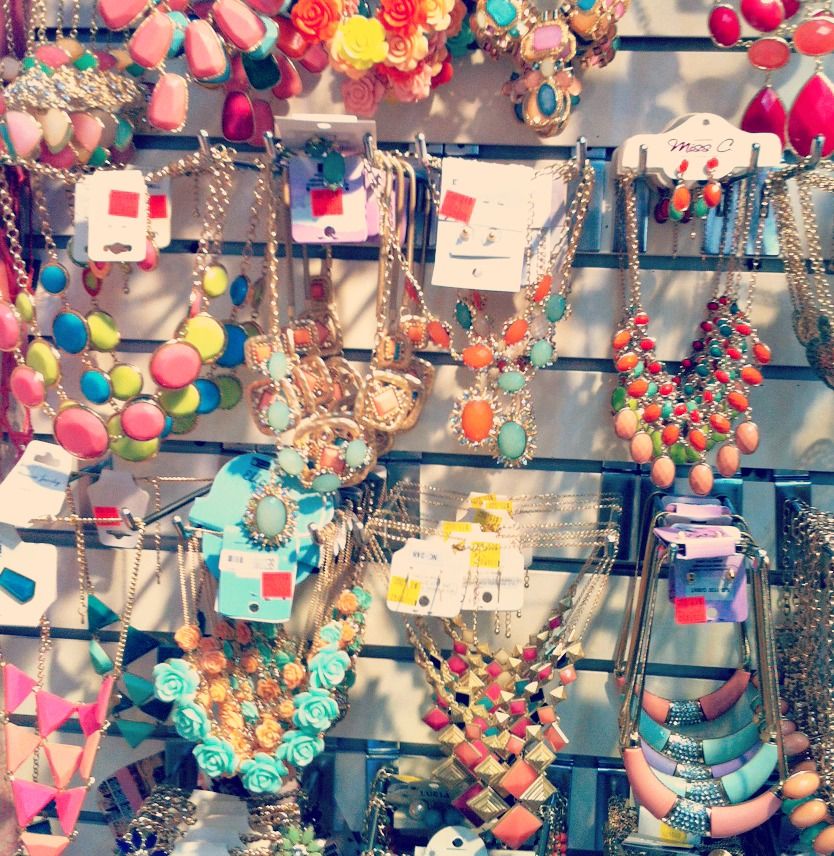 Necklaces from High Bijoux
Let's face it. If you haven't bought a gift for Mom by now it's officially last minute, way, way last minute. If your mom is a fashion loving, bargain hunting momma like ours, treat her to a special day of shopping, lunching, and bonding in the Fashion District. We've even put together this little guide to make your life easier:
Enter on Olympic Boulevard between Santee Street and Maple Avenue. Parking tips here. If you need your morning coffee/shopping energy, there's a Coffee Bean on the corner of Olympic Boulevard and Los Angeles and a Starbucks on 9th and Santee St. You can download a map here.
There are three things you absolutely have to shop for in the alley, because you'll get the best deals and you won't find what we have here anywhere else: handbags, shoes, and fashion jewelry. We recommend High Bijoux for jewelry and accessories, Betty's Shoes and Sensual Shoes for cute pumps and sandals, and Halo Handbags and House of Bags.
Enjoy the experience. We're not your average shopping spot ;)